Water Districts & Systems
The Town of Barnstable has five Water Districts.
Public water is provided to distinct fire districts in the town of Barnstable for fire protection. Drinking water is the secondary benefit.
All fire districts have separate municipal departments and they pretty much run like businesses. Citizens of Barnstable pay different amounts for water than other citizens, based on the fire/water district in which they live. 
There's the Barnstable Fire District, the Centerville, Osterville and Marstons Mills (C.O.MM) Fire District, and Cotuit Fire District. West Barnstable maintains its own fire district, but they don't provide their own water as the other districts that maintain a fire arm. The Hyannis Fire District gets its water from the Hyannis Water Supply Division, an enterprise fund in the Town of Barnstable, and really is only a fire department. 
In West Barnstable, private wells provide water to homes and businesses.
REPORTS, EVALUATIONS & DOCUMENTS
Notices & Updates
Boil Orders
Hydrant Flushing 
Conservation Notices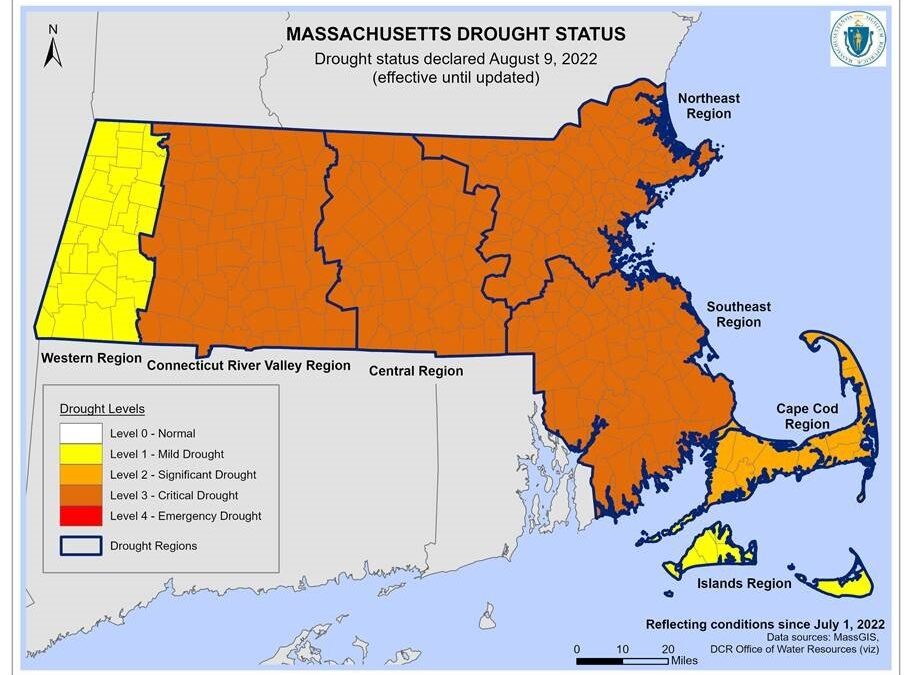 Public is Asked to Continue to Practice Water Conservation Methods Energy and Environmental Affairs (EEA) Secretary Beth Card today declared the Connecticut River Valley and Southeast Regions will join the Northeast and Central Regions as a Level 3-Critical Drought....
Residents in Hyannis on Cape Cod are invited to an Open House on February 19th to learn about the study and meet the team. Silent Spring Institute invites current and former residents in Hyannis to an Open House on Saturday February 19th from 11:00 am to 1:30 pm to...