Stay connected and in-the-know on all things sewer construction, road work impacts, water quality and more.   
Real-Time Road Closures and Traffic Management
The Town of Barnstable's Waze for Cities Partnership allows us to report construction-related road closures and traffic impacts in real-time. Click on the Waze Live Map to expand your view of current traffic conditions.
Sewer-Related Road Closures | Updated November 29, 2023:
Location 1 (Route 28): Water installation, within Route 28, will continue between the hours of 8:15AM and 5:00PM, weather permitting.
Work is contained on Route 28, from Pitchers Way to Bearses Way and will result in a single direction detour of eastbound traffic, headed into Hyannis. Westbound traffic will be maintained.
Location 2 (Phinney's Lane): The Town's contractor will return to Phinney's Lane to complete remaining sewer installation, identified as part of the Route 28 East Sewer Expansion Project. Active construction is anticipated to begin as early as Thursday, November 30, 2023, between the hours of 7:00AM and 5:00PM, and will require a small portion of Phinney's Lane to be closed to thru traffic, from Great Marsh Road to Strawberry Hill Road. Emergency access and resident access will be maintained.
This work will not impact the recently paved sections of Phinney's Lane, in which sewer was installed as part of the completed Strawberry Hill Road Sewer Expansion Project.
Motorists should expect delays. As always, please slow down and use extreme caution when traveling through the road construction areas and follow posted safety and detour signs.
In an effort to better communicate to our residents and visitors where traffic impacts can be expected, please find a summary of additional roadwork occurring within Town roadways.
The static map available to your right will provide a visual of anticipated work zones; please note this is an adaptive plan, subject to change. Simply right click on the image to open the file in a new tab.
Anticipated Road Work | Updated November 27, 2023:
Location 3: Driveway Apron and Shoulder Restoration. The Town's contractor will be completing driveway apron and shoulder restoration along the sewer service riser project route. As a result, areas of traffic on Strawberry Hill Road and Craigville Beach Road will be reduced to a single-lane alternating within the vicinity of the construction crews.
As always, please slow down and use extreme caution when traveling through road construction areas, and follow posted safety, detour signs, and onsite traffic control.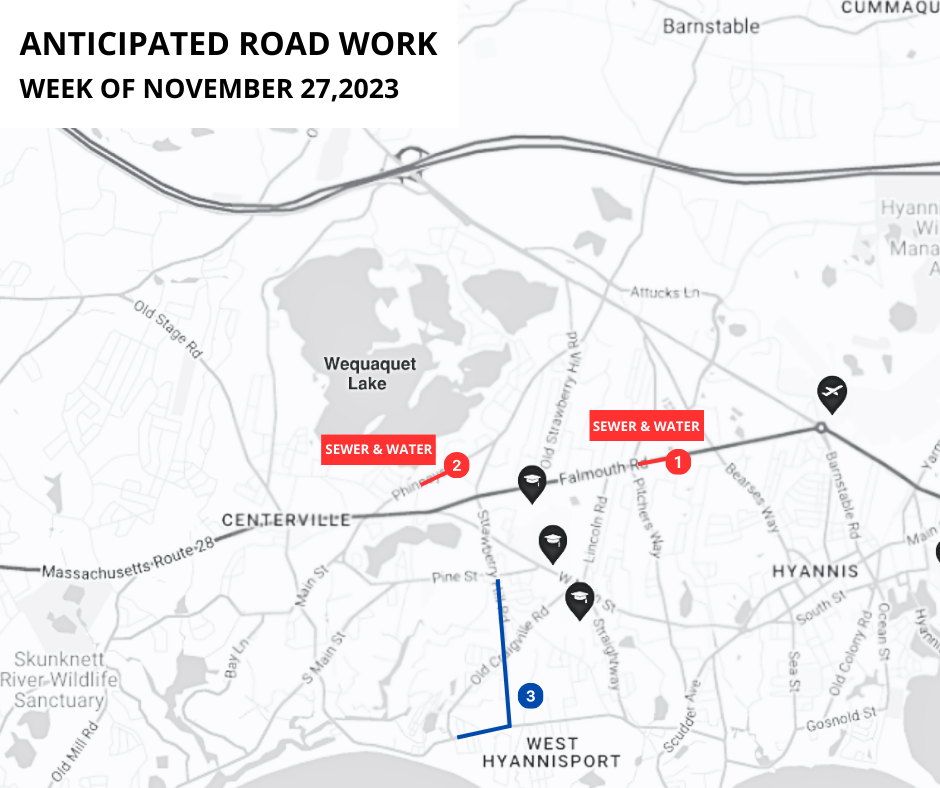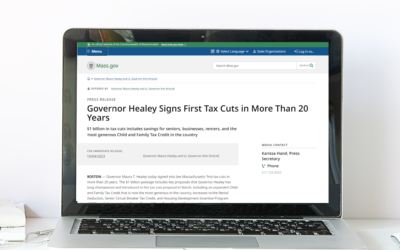 Relief includes the Title V (Septic) Tax Credit – which triples the maximum credit to $18,000, increases the percentage of eligible expenses from 40% to 60%; and allows taxpayers to claim up to $4,000 in any year, versus $1,500 in current law.