UPCOMING MEETINGS
Town Council Workshop 
–
Thursday, August 5, 2021
We have a scheduled workshop with Town Council on August 5, 2021 to engage in the second part of the proposed fiscal policy discussion which focuses on use of general funds to address any remaining costs beyond those covers by existing revenue sources.
You can watch the meeting on Comcast Channel 18 or stream live through the Town of Barnstable's website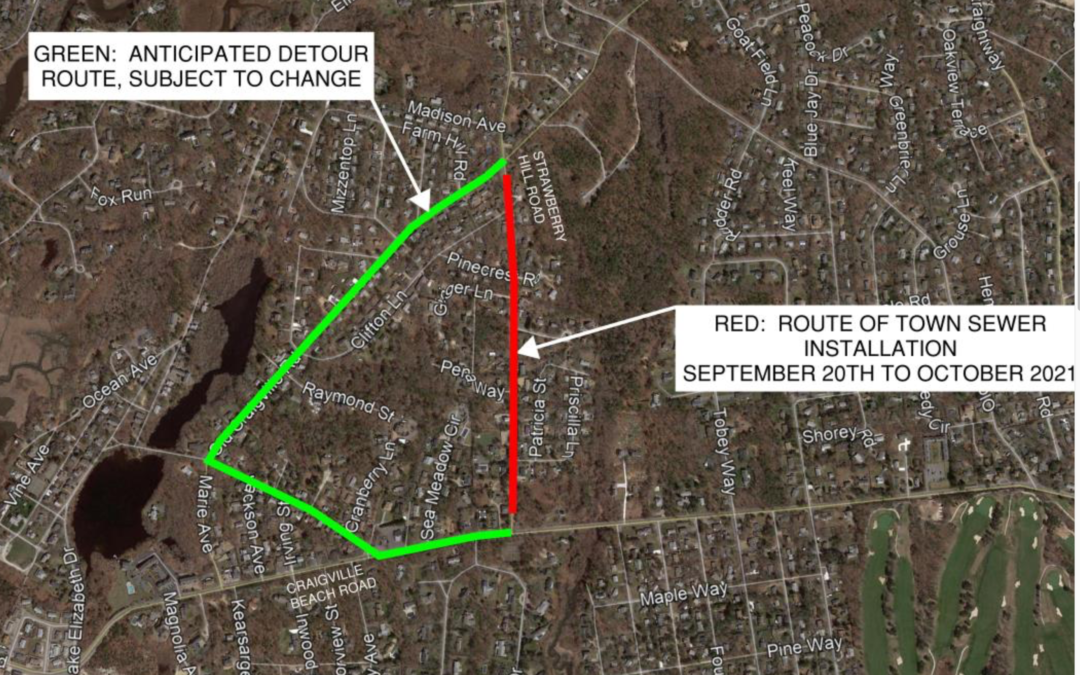 The Strawberry Hill Road Sewer Expansion Project is ongoing with construction schedule update as outlined below. Week of 09-27-2021 to 10-01-2021 Sewer installation on Strawberry Hill Road from Craigville Beach Road north towards Pine Street.   Road closure and detour...