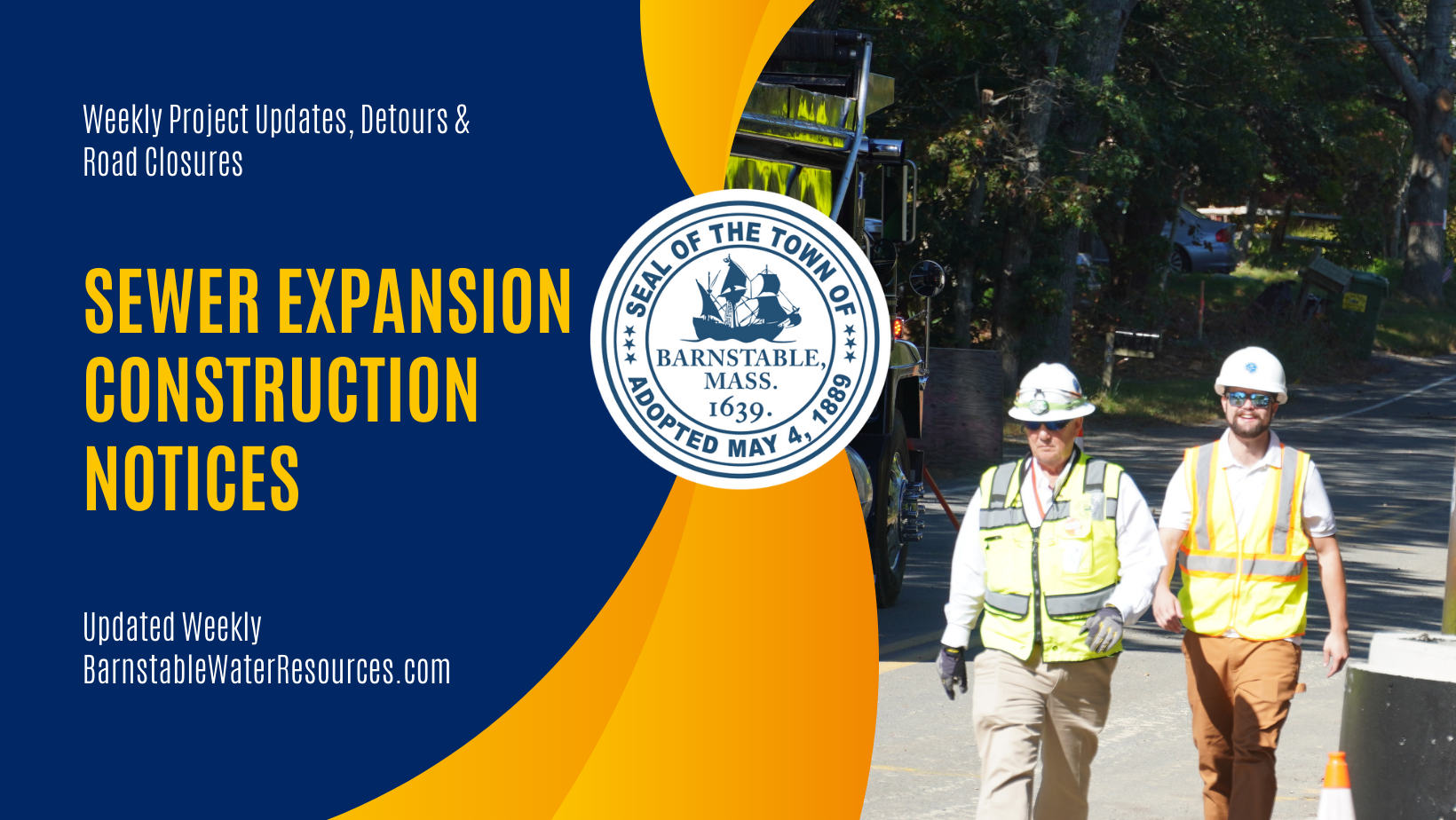 PLEASE SUPPORT THE CONSTRUCTION OF A WATER FILTRATION PLANT NEEDED TO PROTECT PUBLIC HEALTH AT THE BARNSTABLE FIRE DISTRICT ANNUAL MEETING.  THE MEETING WILL BE HELD ON MAY 11, 2022, AT 7:30 PM IN THE BARNSTABLE COUNTY OLD JAIL EAST WING CONFERENCE ROOM, 3195 MAIN...
The Town of Barnstable is working with the Cape Cod Commission to conduct an assessment of the Low Lying Roads in Barnstable.  The Cape Cod Commission and their consultant, the Woods Hole Group, will present the findings of this effort at a virtual workshop on March...
The CWMP is a townwide plan to protect Barnstable's coastal waters, ponds and drinking water by managing nutrient pollution from wastewater.  To accomplish this, the plan calls for an expansion of the Town's wastewater infrastructure (sewers) as well as other innovative and nature-based approaches such as inlet dredging, cranberry bog conversions and use of nitrogen removing septic systems. 
Click here for  a user-friendly overview of the sewer expansion plan designed to protect Barnstable's water resources. (Soon to be available in Portuguese and Spanish)