The CWMP is a townwide plan to protect Barnstable's coastal waters, ponds and drinking water by managing nutrient pollution from wastewater.  To accomplish this, the plan calls for an expansion of the Town's wastewater infrastructure (sewers) as well as other innovative and nature-based approaches such as inlet dredging, cranberry bog conversions and use of nitrogen removing septic systems. 
Update:- Due to low Microcystin concentrations , Long Pond Marstons Mills is no longer at the 'Warning' level. Also Parker Pond and Schoolhouse Pond are no longer at 'Pet Advisory' levels. All warning and pet advisory signs were removed from these ponds today.- The...
The Town of Barnstable today asked a federal judge to dismiss a lawsuit brought by the Conservation Law Foundation ("CLF") that threatens to undermine the Town's efforts to implement a 30-year Comprehensive Wastewater Management Plan ("CWMP") that will preserve and...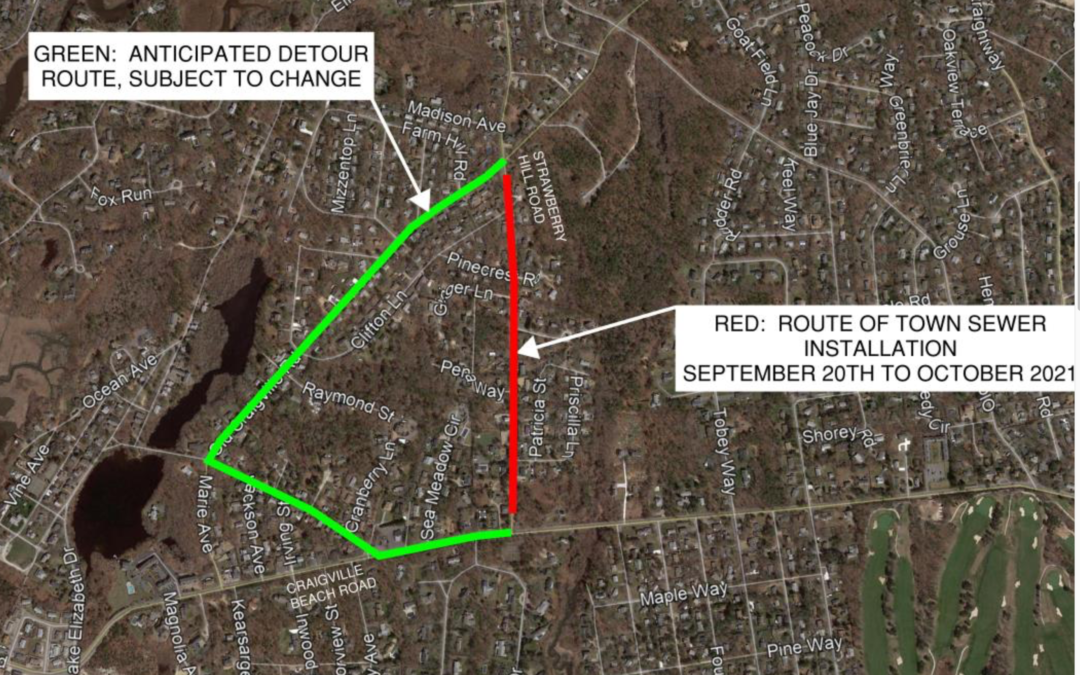 The Strawberry Hill Road Sewer Expansion Project is ongoing with construction schedule update as outlined below. Week of 09-27-2021 to 10-01-2021 Sewer installation on Strawberry Hill Road from Craigville Beach Road north towards Pine Street.   Road closure and detour...