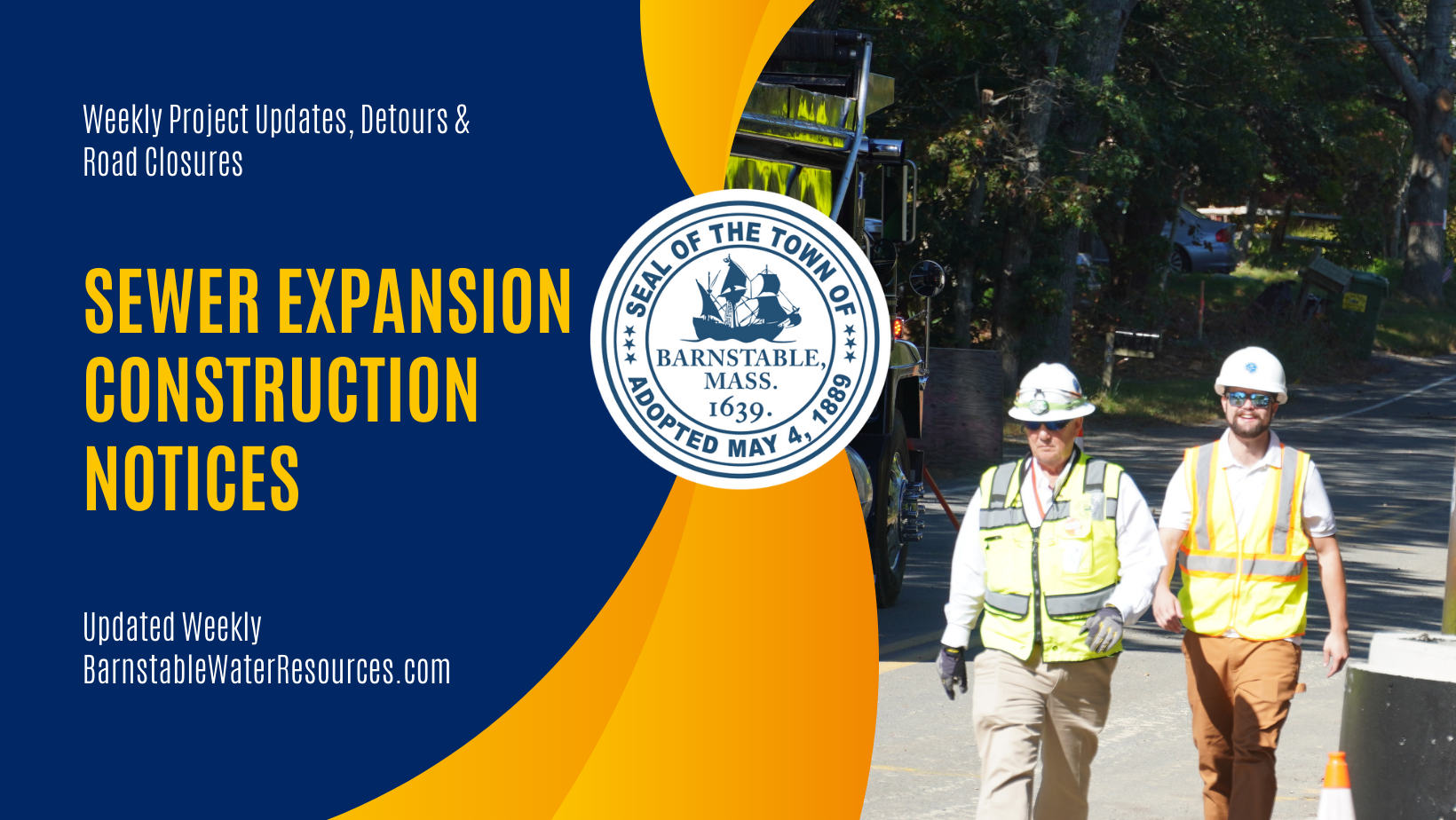 What: The Town of Barnstable is implementing Phase 1 of a 30-year sewer expansion project designed to protect the Town's coastal waters, freshwater ponds and public drinking water resources. Construction of the first Phase 1 project, the Strawberry Hill Road Sewer...
The Town of Barnstable today asked a federal judge to dismiss a lawsuit brought by the Conservation Law Foundation ("CLF") that threatens to undermine the Town's efforts to implement a 30-year Comprehensive Wastewater Management Plan ("CWMP") that will preserve and...
The CWMP is a townwide plan to protect Barnstable's coastal waters, ponds and drinking water by managing nutrient pollution from wastewater.  To accomplish this, the plan calls for an expansion of the Town's wastewater infrastructure (sewers) as well as other innovative and nature-based approaches such as inlet dredging, cranberry bog conversions and use of nitrogen removing septic systems. 
Click here for  a user-friendly overview of the sewer expansion plan designed to protect Barnstable's water resources. (Soon to be available in Portuguese and Spanish)