Traffic Advisory: Week of 5/22/2023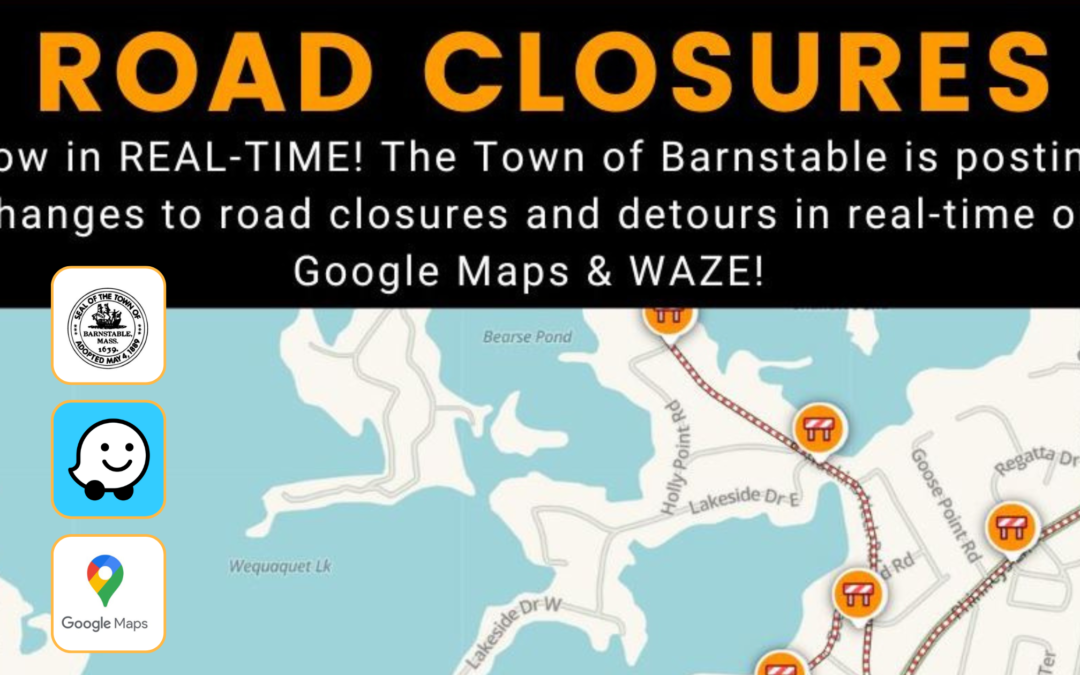 We get it, traffic is frustrating. That's why, as a Waze for Cities Partner, we now share real-time road closures and re-openings directly within the Waze platform. Before heading out the door, review current road closures and detours via your Waze App or directly on the Waze Live Map.
As sewer installation approaches the intersection of Strawberry Hill Road and Route 28, traffic management plans will adapt to support a safe working environment, while also addressing local traffic needs.
The Town of Barnstable Department of Public Works invites interested individuals to join us for the presentation of the Long Pond Marstons Mills Management Plan. The meeting will be held via zoom on Tuesday, November 29th, 2022 at 5:30PM.      To access the meeting go...
Sandy Neck Beach is re-opened to swimming.  After its August 31st closure due to elevated Enterococci bacterial counts, a re-sample was collected.  Laboratory analyses revealed the re-sample was at acceptable bacteria counts for swimming in compliance with 105 CMR...
Sandy Neck Beach is closed to swimming due to elevated Enterococci bacteria counts.  Due to this exceedance, this beach does not meet 105 CMR 4445.00, Minimum Standards for Bathing Beaches and is required to be closed to swimming. Cyanobacteria Postings/ Warnings...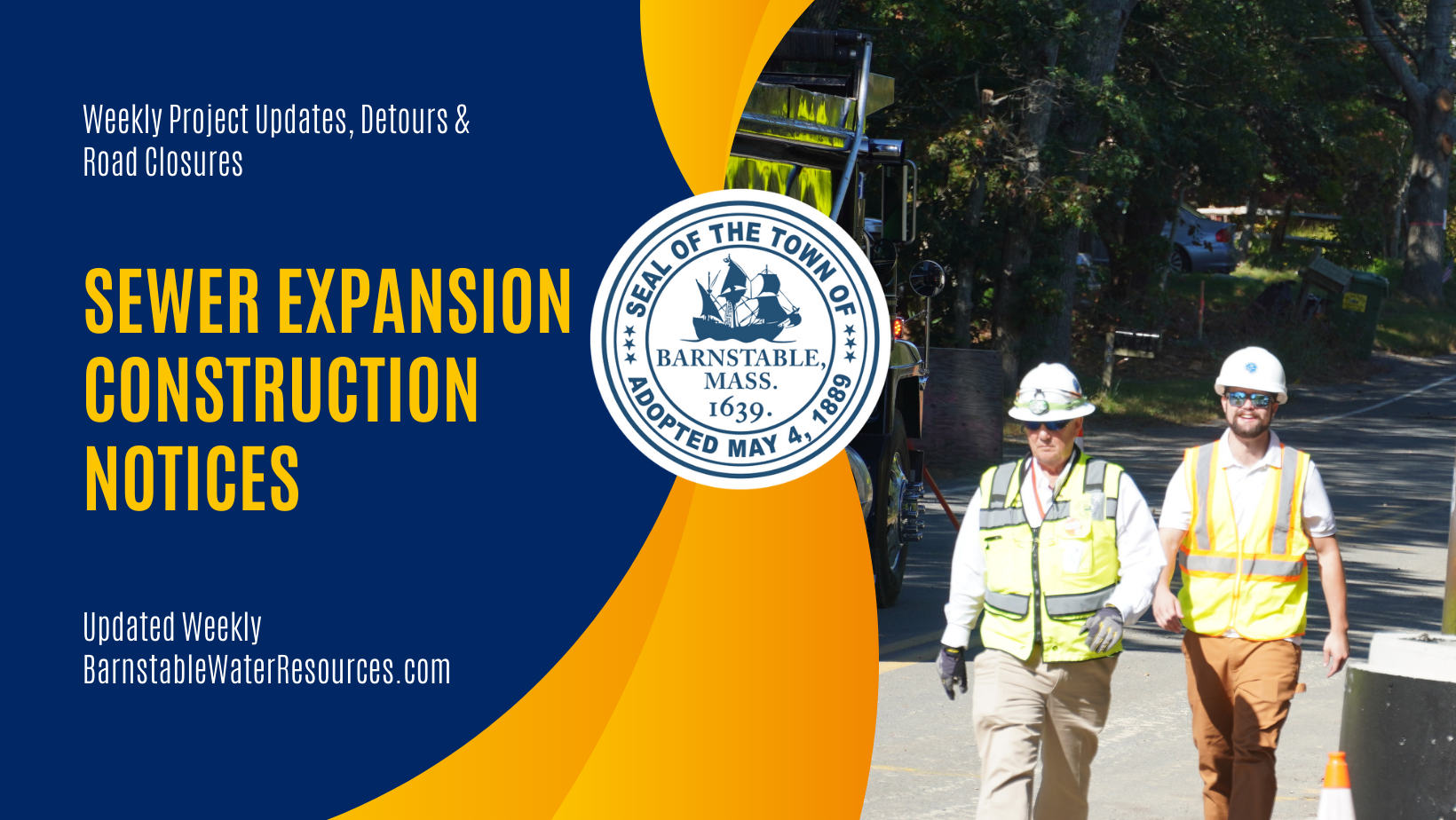 The Comprehensive Wastewater Management Plan (CWMP) is a townwide, state approved, science based plan to protect Barnstable's coastal waters, ponds and drinking water by managing nutrient pollution from wastewater. To accomplish this, the plan calls for an expansion of the Town's wastewater infrastructure (sewers) as well as other innovative and nature-based approaches such as inlet dredging, cranberry bog conversions and use of nitrogen removing septic systems. 
Click here for  a user-friendly overview of the sewer expansion plan designed to protect Barnstable's water resources. (Soon to be available in Portuguese and Spanish)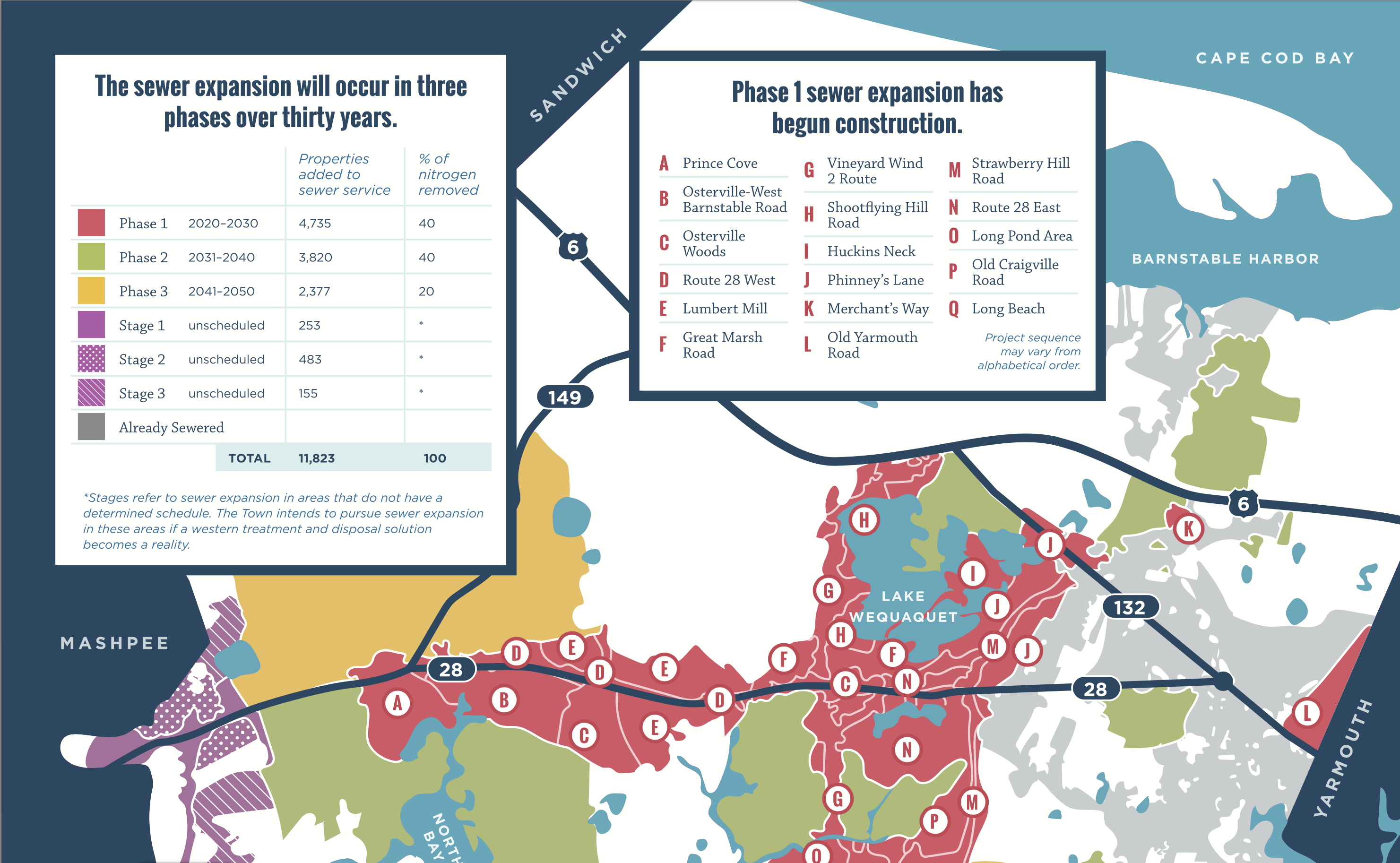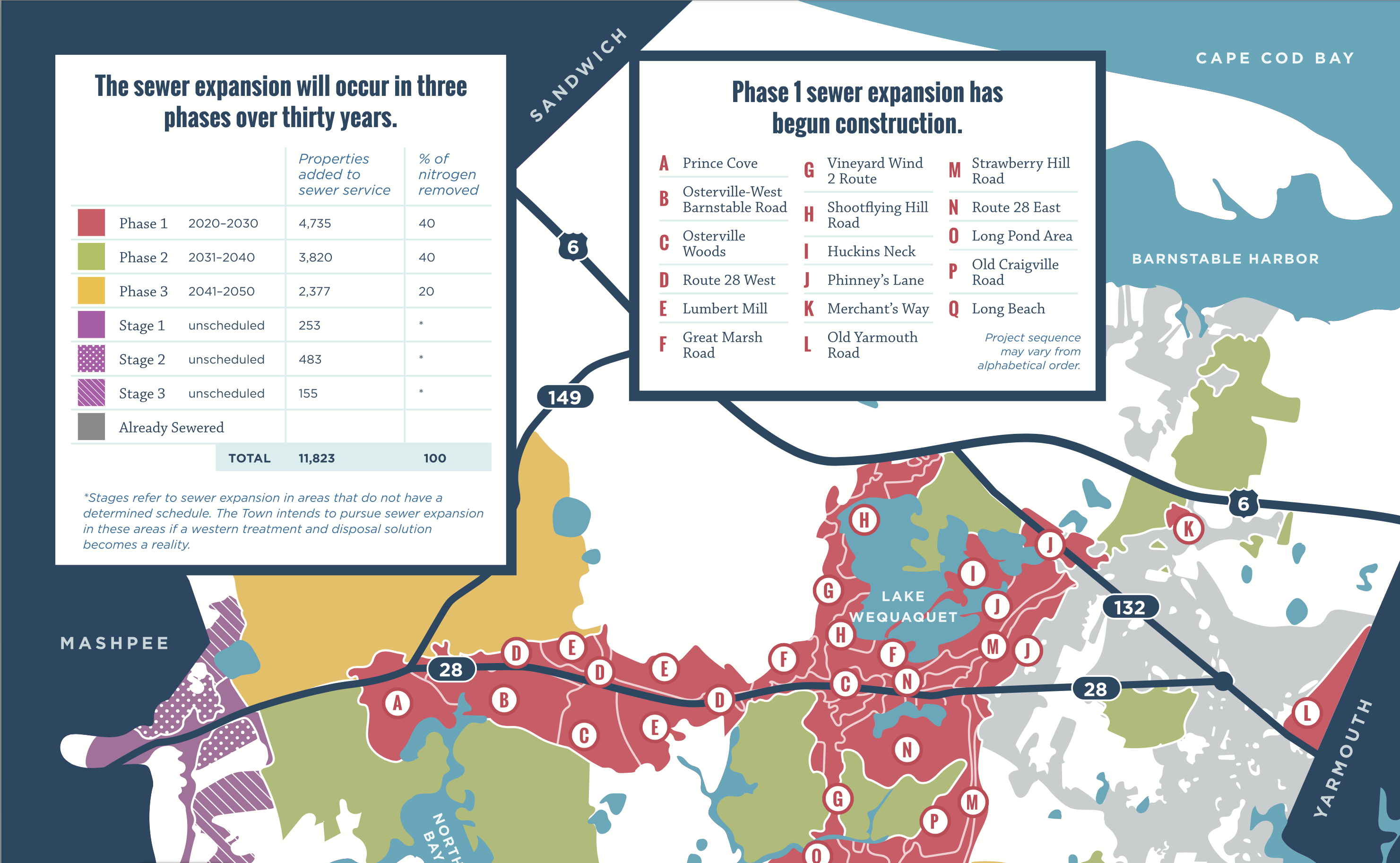 HEAR FROM THE EXPERTS: WHAT IS THE CWMP?