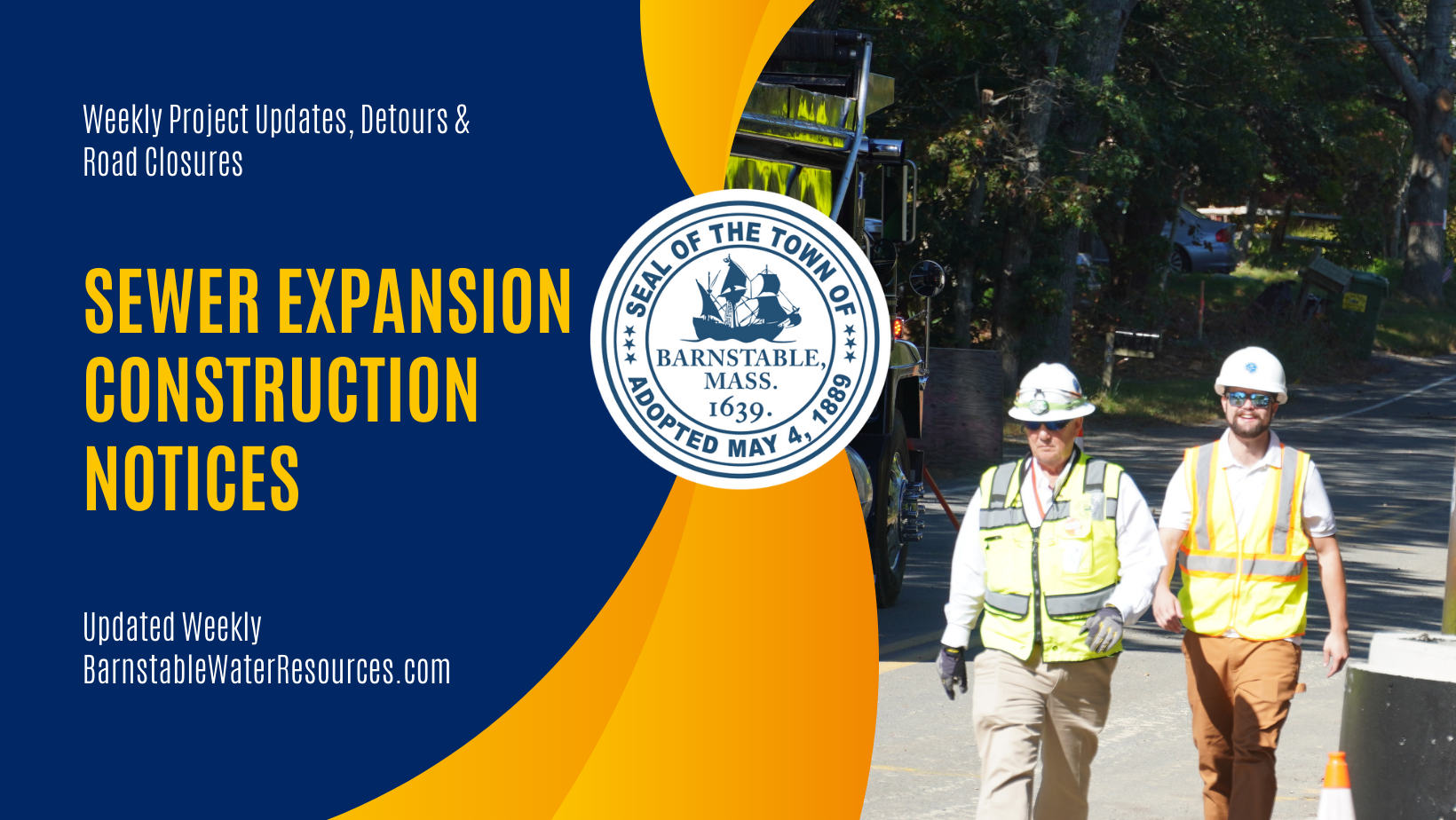 June 15, 2022 Today's Updates: An advisory is being posted at Bearse Pond due to a recent Cyanobacteria bloom observed and tested.  This pond will be retested next week.  Pet advisories are being posted at Mystic Lake, Long Pond Marstons Mills, and at Parker's Pond...
All public and semi-public beaches within the Town of Barnstable were sampled and analyzed for bacteria at the Barnstable County laboratory this week.   All beaches passed;  they meet the Massachusetts Bathing Beach Regulations, 105 CMR 445.00. Also this past Tuesday...
The CWMP is a townwide plan to protect Barnstable's coastal waters, ponds and drinking water by managing nutrient pollution from wastewater.  To accomplish this, the plan calls for an expansion of the Town's wastewater infrastructure (sewers) as well as other innovative and nature-based approaches such as inlet dredging, cranberry bog conversions and use of nitrogen removing septic systems. 
Click here for  a user-friendly overview of the sewer expansion plan designed to protect Barnstable's water resources. (Soon to be available in Portuguese and Spanish)