Traffic Update: Week of 1/30/23
CONTACT: Jordan Mora, Restoration Ecologist; 207-650-1231 (cell); jmora@apcc.org The Association to Preserve Cape Cod will host two virtual public meetings on conceptual designs for green infrastructure stormwater management systems for 20 public boat ramp sites...
September 20, 2022Today's Updates:- A Pet Advisory will be posted at Lovell's Pond within 24 hours due to increased Cyanobacteria biomass and elevated microcystin toxin levels.Warning Level Hinckley Pond, BarnstablePet Advisory LevelLovell's PondTo see a map with all...
Sandy Neck Beach is re-opened to swimming.  After its August 31st closure due to elevated Enterococci bacterial counts, a re-sample was collected.  Laboratory analyses revealed the re-sample was at acceptable bacteria counts for swimming in compliance with 105 CMR...
Sandy Neck Beach is closed to swimming due to elevated Enterococci bacteria counts.  Due to this exceedance, this beach does not meet 105 CMR 4445.00, Minimum Standards for Bathing Beaches and is required to be closed to swimming. Cyanobacteria Postings/ Warnings...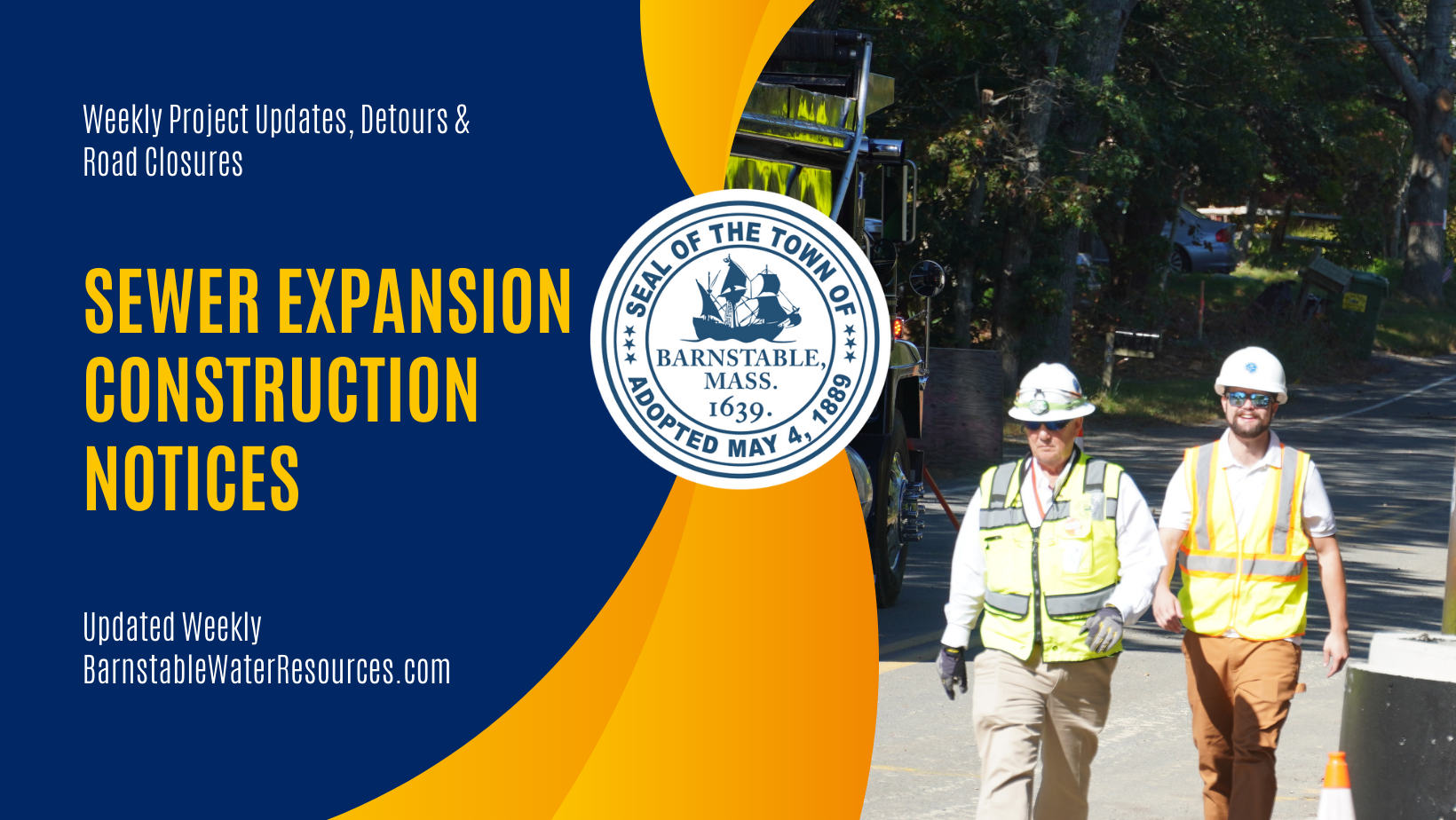 The Comprehensive Wastewater Management Plan (CWMP) is a townwide, state approved, science based plan to protect Barnstable's coastal waters, ponds and drinking water by managing nutrient pollution from wastewater. To accomplish this, the plan calls for an expansion of the Town's wastewater infrastructure (sewers) as well as other innovative and nature-based approaches such as inlet dredging, cranberry bog conversions and use of nitrogen removing septic systems. 
Click here for  a user-friendly overview of the sewer expansion plan designed to protect Barnstable's water resources. (Soon to be available in Portuguese and Spanish)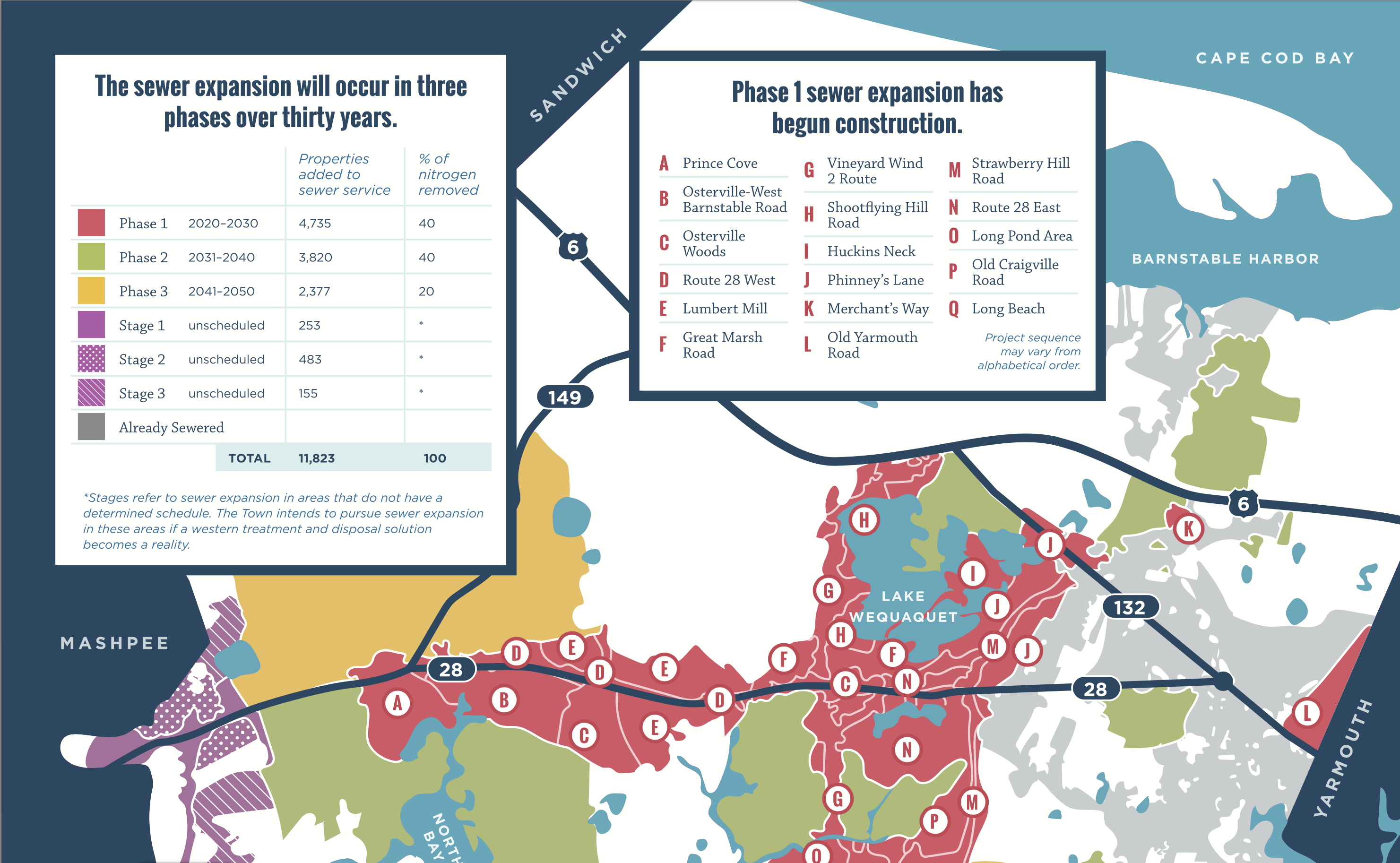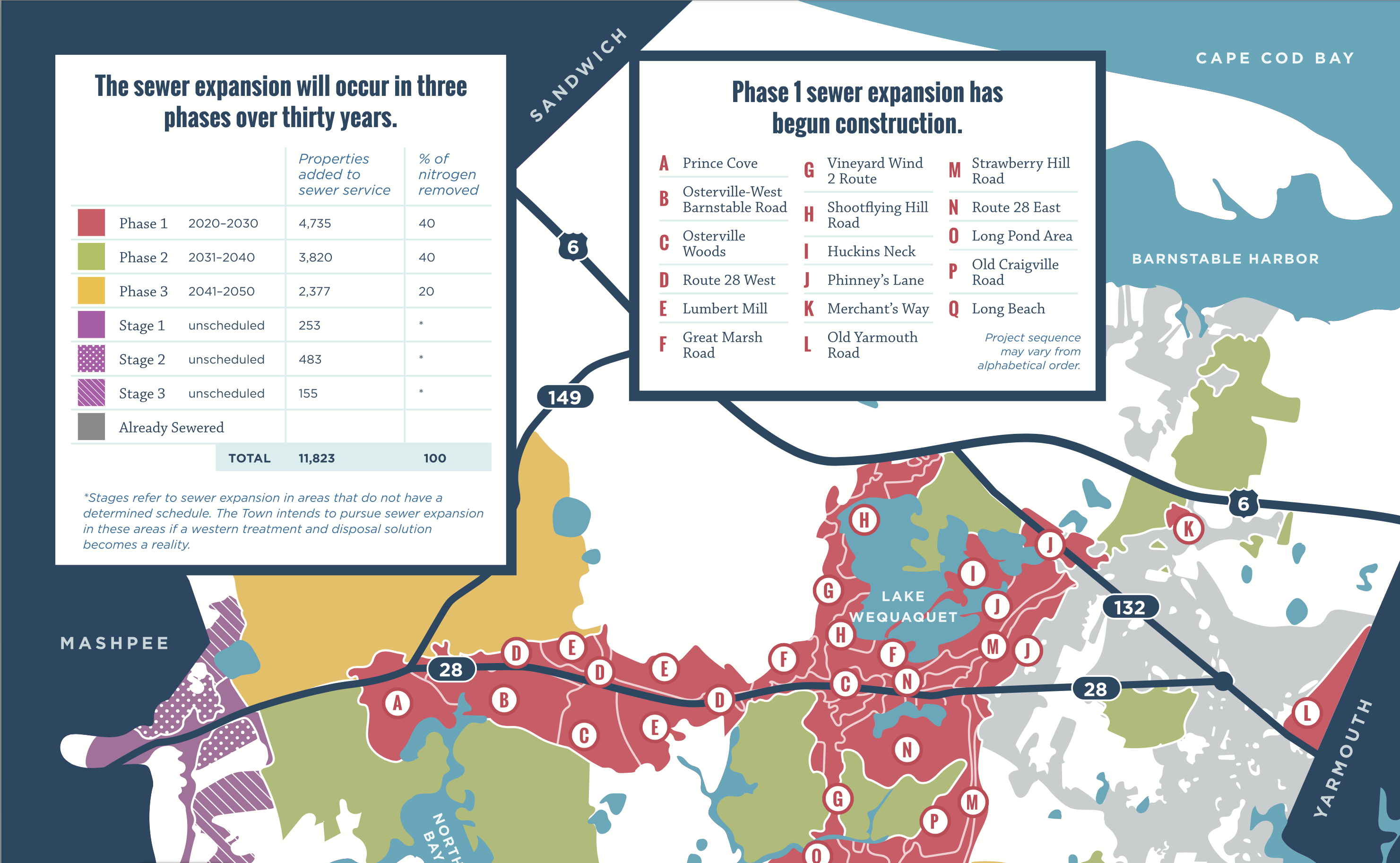 HEAR FROM THE EXPERTS: WHAT IS THE CWMP?